MoistTech Corp: UBM Company of the Month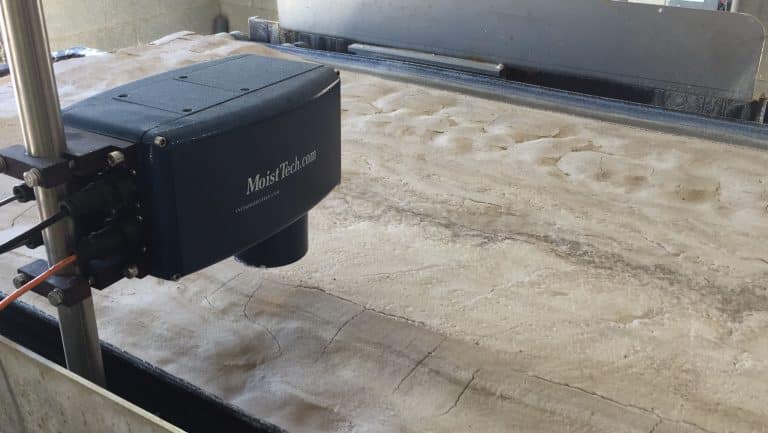 MoistTech is a leading global manufacturer of Near-Infrared Moisture Measurement Sensors and equipment; first established in 2003 by Director John Fordham alongside two other fellow engineers. The company have their head office based in Sarasota, FL, which covers North & South America, and other locations across Asia, Africa, the Middle East and Europe.
Manufacturing a range of on-line sensors & at-line instruments for moisture measurement and real-time moisture process control in the powder bulk and solids industry, MoistTech's technology is non-contact, insensitive to material variations such as particle size, material height & color, provide continuous and reliable readings with zero maintenance and a one-time calibration.
Reduce downtime, start-up time, waste and energy costs by monitoring the powder and bulk moisture levels at every stage of the process. When one measurement is out of tolerance, a quick automatic or manual adjustment can be made to keep things moving correctly before costly time is lost, and waste is produced. Monitoring and controlling the moisture level in powder and bulk is critical for creating quality products from dry beverage products to laundry soap powder.
MoistTech's advanced online sensors create a non-contact application which can process hundreds of measurements per second. These measurements result in thousands of varied applications, with their online sensors' precision motivated technology offering a no-drift optical design. The innovative sensors are designed specifically to ensure accuracy and repeatability, and in addition, there is also no need to regulate temperature control, making for even better ease of use.
Fewer wasted materials
Better quality of your final product
Consistency of your final product
Improved energy costs thanks to less downtime
Installation is easy – the sensor can be mounted just a few inches above the product and the technology will begin to work. Ethernet connections provide pathways for general information to reach the online database. Other services include operator interface and digital displays. Readings are consistent and reliable, providing an invaluable resource for your company. Contact MoistTech Corp today to discuss your moisture measurement needs: +1 941.727.1800