MoistTech has a collection of online moisture sensing products that are developed to provide a non-contact, complete real time process overview control of the manufacturing line. These moisture sensors are designed to produce instant measurements for all types of applications for improved quality control, increased performance and efficiency and reduced product waste. 
Moisture sensors are utilized for measurements of moisture in all kinds of manufacturing applications which is a critical concern during the production process. MoistTech's near-infrared (NIR) moisture sensor allows manufacturers the ability to adjust moisture levels on real-time information lowering raw material and fuel costs, higher yields, and more uniform products.
Engineered to permit users to maximize their process control as well as drastically increase product quality, the MoistTech technology is unparalleled in performance, dependability, use and maintainance. MoistTech provides the diamond standard in their series of moisture analyzers, which is the answer to properly controlling moisture content withthin your product.
Continuous monitoring of moisture content provides proactive avoidance of potential issues caused by out of tolerance moisture levels.
On-Line Continuous NIR Sensors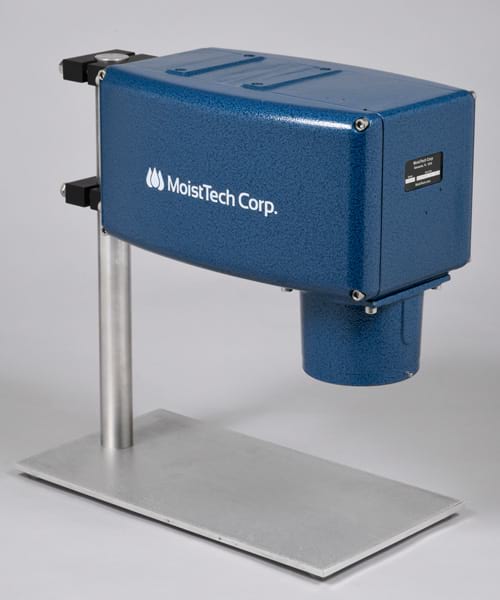 IR-3000 Sensor
MoistTech's NIR (Near Infrared) online moisture sensor is built to provide an instant, non-contact measurement of practically any type of product or raw material within the toughest of manufacturing conditions. Numerous accessories and display options are available for the 3000 series.
IR-3000F Sensor
MoistTech's IR-3000F Food grade brushed nickel plated moisture sensor is designed for the industries food grade applications. The nickel plated surface protects against corrosion, abrasion and wash down. The food grade sensor includes a Kel-F window in place of our standard glass
IR-3000-IP67 Sensor
MoistTech's IR3000-IP67 online sensor is designed to stand up to wash-downs, dusty/dirty environments as well as the ability to protect against  immersion. The rugged stainless steel enclosure design makes this sensor ideal for the toughest of environments, aggressive process applications and the industry's extreme temperatures. The IP67 includes an integrated air vortex or liquid cooling system that is rated from 0 degrees Celsius to 93 degrees celsius. Insulation wraps are also available.
CCS-3000 Sensor
MoistTech's CCS 3000 NIR (Near Infrared) online moisture sensor is specifically designed for the chemical, minerals, and many other tough applications considered difficult to measure with traditional technologies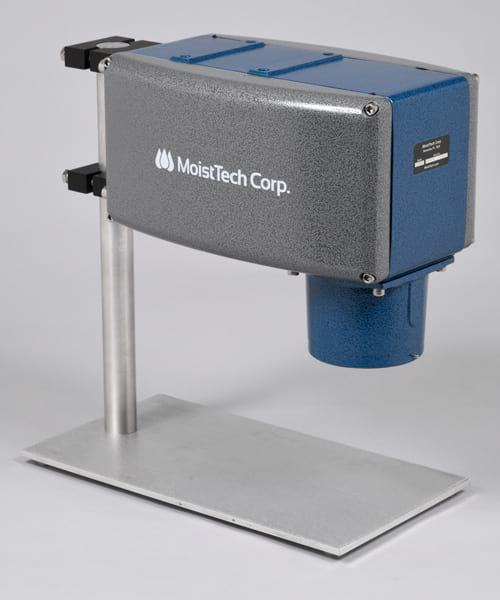 828 Tobacco Sensor
MoistTech's 828 NIR (Near Infrared) online moisture sensor specifically designed for tobacco processing applications for instant, non-contact measurement in harsh tobacco environments. The model 828 is the answer to controlling moisture in primary processing, leaf processing and cut tobacco applications.
Laboratory At-Line Moisture Sensors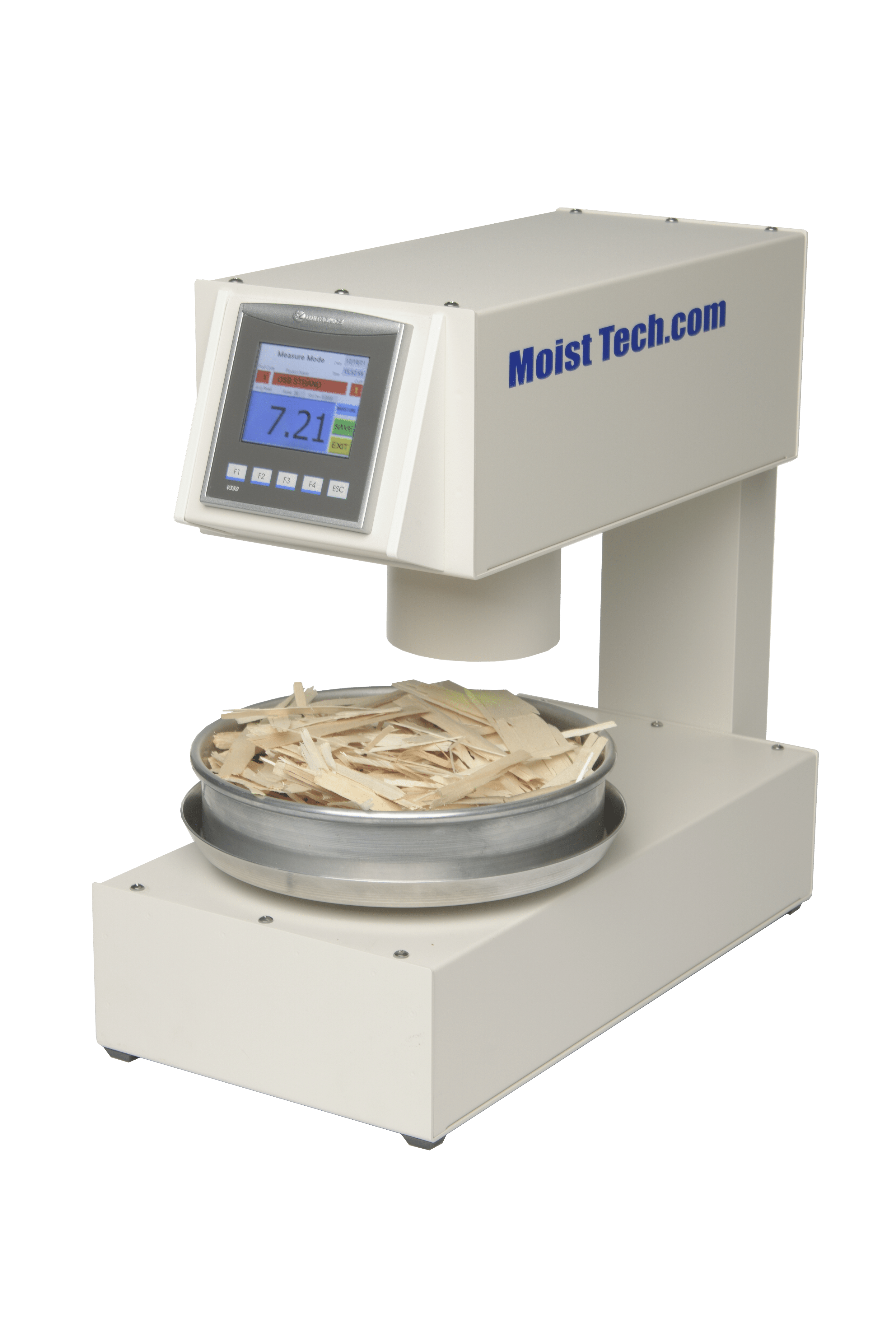 868 Laboratory Sensor
MoistTech's 868 Sensor features a removable, rotating sampling dish that was designed for rapid moisture determination of non-homogeneous products providing the most accurate true moisture reading. Samples of product are placed in the dish can provide precise measurements in as fast as 3 seconds.
IRMA 858 Laboratory Sensor
MoistTech's IRMA 858 is the first moisture sensor to measure samples from the bottom up in a sealed, quartz container. With samples in an entirely sealed chamber, it removes any kind of constituent losses that are triggered by handling and managing. This environment provides the most accurate and true moisture reading in the laboratory.
Heat Balance
MoistTech's Moisture Balance (MB) series sensor is an affordable, primary lab method for measuring the moisture content in raw materials. Providing a fast and accurate result, the MB sensor is  designed for applications in the powder, chemical, food and beverage, paper, clay, fines, mining and other similar industries.
MoistTech
Display Options
OUI Operator Interface Unit
Remote Digital Panel Meter DPM2-UDM
HMI: Human Machine Interface - 7''
Contact Us Today to Assess Your Application: