Textiles & Non-Woven Materials
Measure Moisture & Basis Weight with One Instrument
In the textile and non-woven industry, moisture measurement is very important With the help of industry partners and 40 years of knowledge, MoistTech has thousands of installations worldwide in moisture applications. We offer both online for the continuous readings of NIR moisture measurement and laboratory NIR moisture sensors for spot tests near lines or in your quality control labs.
Eliminate Waste, Downtimes and Energy Costs

Achieve Process Optimization

Low Cost & High Accuracy

Improved Product Quality Monitoring

Low to Zero Maintenance, Zero Drift
Moisture Level Sensing Applications For The Textile and Non-Woven Industry
Mositure control and basis weight measurement during the production process is critical in maintaining ideal textile quality and consistency. Moisture levels commonly vary in raw materials, as well at various points in the manufacturing process, making a non-contract moisture measurement system vital for attaining a superior final product. 
Textile and non-woven moisture control can reduce transportation costs, energy costs, and so much more! Additionally, moisture control stops products from freezing during shipping and transportation. Learn more about all of the benefits that textile moisture control and basis weight measurement can do.
Get to know the MoistTech sensor and how quick and easy it is to incorporate into the processing line. Create instant ROI, increase plant efficiency and eliminate downtime and wasted product.
The Benefits of Textile Moisture Control and Basis Weight Measurement
Our machines bring a world of benefits. These benefits include but are not limited to:
Less Textile Waste
Higher Quality Final Product
Consistency of the Final Product
Reduced Energy Costs from Reduced Downtime
Increased Productivity

Immediate ROI
Our products can also be used with the following types of products and industries: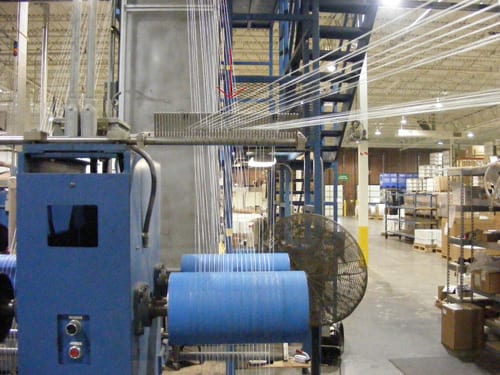 Moisture management tools such as MoistTech's IR-300 Online Sensor allow for moisture content to be continually monitored and adjustments made on the fly. MoistTech's non-contact online moisture sensor provides instant measurement, thereby improving performance, reliability, and consistency.
Having the ability to ensure textile moisture content is neither too high nor too low at major points in the manufacturing process, you can obtain a final consistent product result with superior quality, along with cost savings from minimized waste and downtime.
MoistTech's textile moisture monitors are easy to set-up and use which will provide instant and precise measurements due to no constituent losses in handling. 
Contact Us Today to Assess Your Application: