On-Line 868 Laboratory NIR
MoistTech's 868 model Laboratory NIR moisture analyzer is an at-line/laboratory moisture sensor that features a large rotating sampling dish for the rapid moisture analysis of raw and non-homogeneous materials. The 868 moisture gauge incorporates MoistTech's well-proven IR-3000 online moisture transmitter optics and electronics providing superb accuracy, and resolution of any similar technology gauge.
Unsurpassed in performance, stability, reliability, maintainability and cost of ownership the 868 moisture control system is the answer to controlling moisture in your product.
Ideal Laboratory Moisture Control
Manufactured specicially for laboratory use or near processing lines, MoistTech's 868 moisture control system features removable, rotating sampling dishes that provide the most accurate and true moisture readings. Samples of product are placed in the dish can provide precise measurements in as little as 3 seconds.
Dramatically improving prodict quality with proper moisture control increases the overall qualitt of the product, reduces waste and downtime and creates more efficiency within the manufacturing process.
maintenance free

non contact

calibrate up to 50 different product codes

data storage downloadable to your PC
868 Moisture Analyzer Applications
MoistTech has the worldwide reputation for its exceptionally accurate NIR (near infrared) sensors and software for moisture testing, measurement and control, the 868 moisture analyzer and software can be configured and calibrated for numerous components in virtually any application.
Common applications:
Animal Food

Chemicals

Coal

Fly Ash

Minerals

Snack Foods

Renewable Energy

Tobacco

Wood & more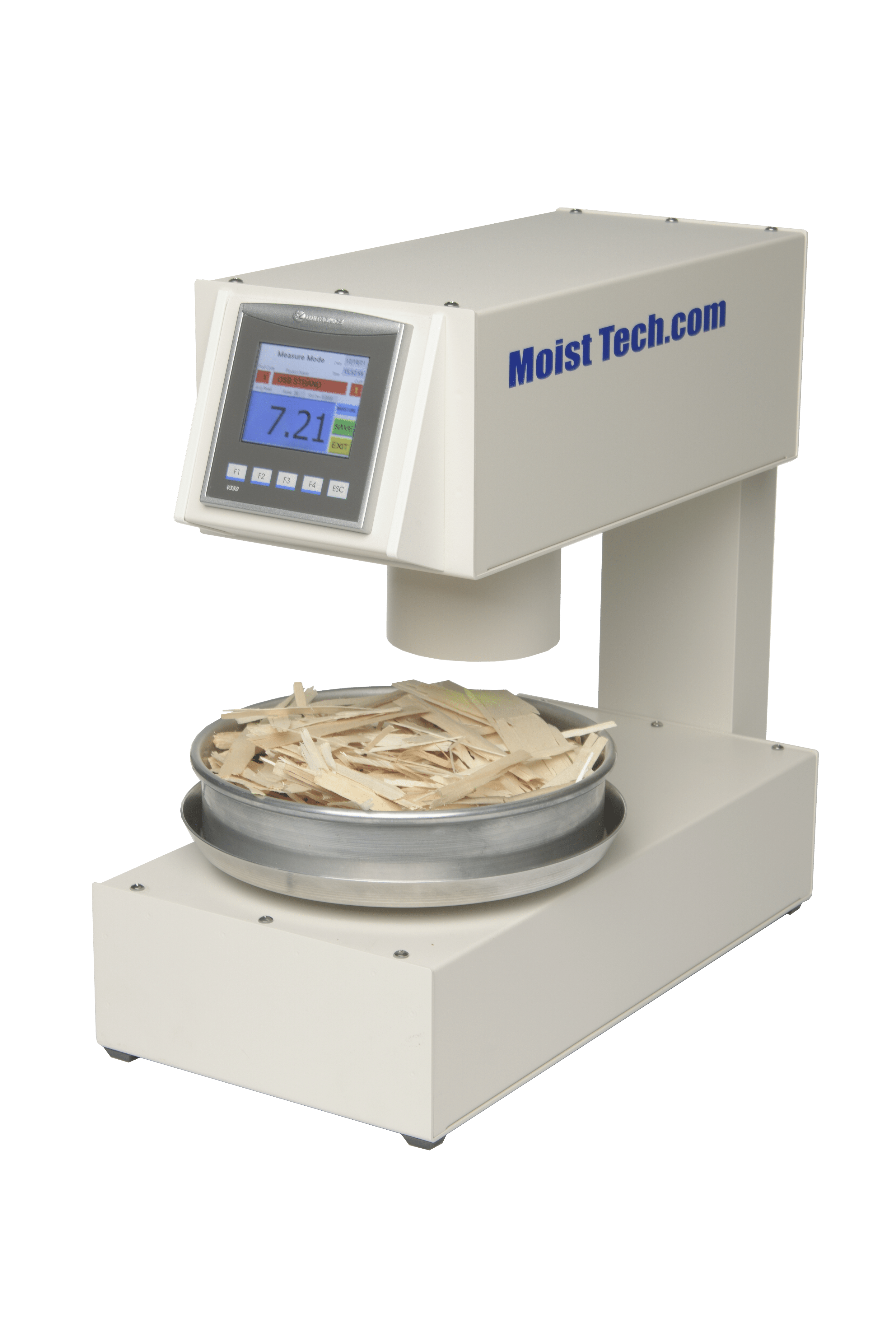 Immediate Return on Investment Can be Seen:
Immediate Production Line Adjustments Based on Real Time Data
Eliminate 'Out of Spec' Product with 100% Inspection
Fast Results Eliminates Line Shut Downs
Increased Productivity & Efficiency from Uniformed Product
Non-Destructive Technology Doesn't Ruin Samples
Contact Us Today to Assess Your Application: