Chemical Moisture Applications
Increase Efficiency and Product Consistency with MoistTech
In the chemical industry, the quality of products, raw materials, and processes are held to very high standards. When it comes to quality, precision, and speed, trust that MoistTech can help you meet the utmost standards with our moisture control sensors. 
Process monitoring and control are necessary for all phases of chemical processing, from raw materials to blending to the end product. Near-infrared (NIR) moisture measurement and control technology is widely used for raw material testing, quality control, and process monitoring due to the instant and non-contact measurements they provide. Our moisture meters are perfect for assisting with exactly this, so browse our products today. 
With the help of industry partners and more than 40 years of knowledge, MoistTech has thousands of installations worldwide in chemical applications. We offer both online for the continuous readings of NIR moisture measurement and laboratory NIR moisture sensors for spot tests near lines or in your quality control labs.
During the blending and mixing, processors are constantly adjusting moisture to maintain the quality of their products.  Small variations and excess moisture in mixes can result in clumping, affecting quality and consistency. During drying and granulation, moisture measurements play a crucial role in the production of chemicals. In-process measurements ensure optimization and elimination of over–drying, which can lead to a product that is out of specification and degradation.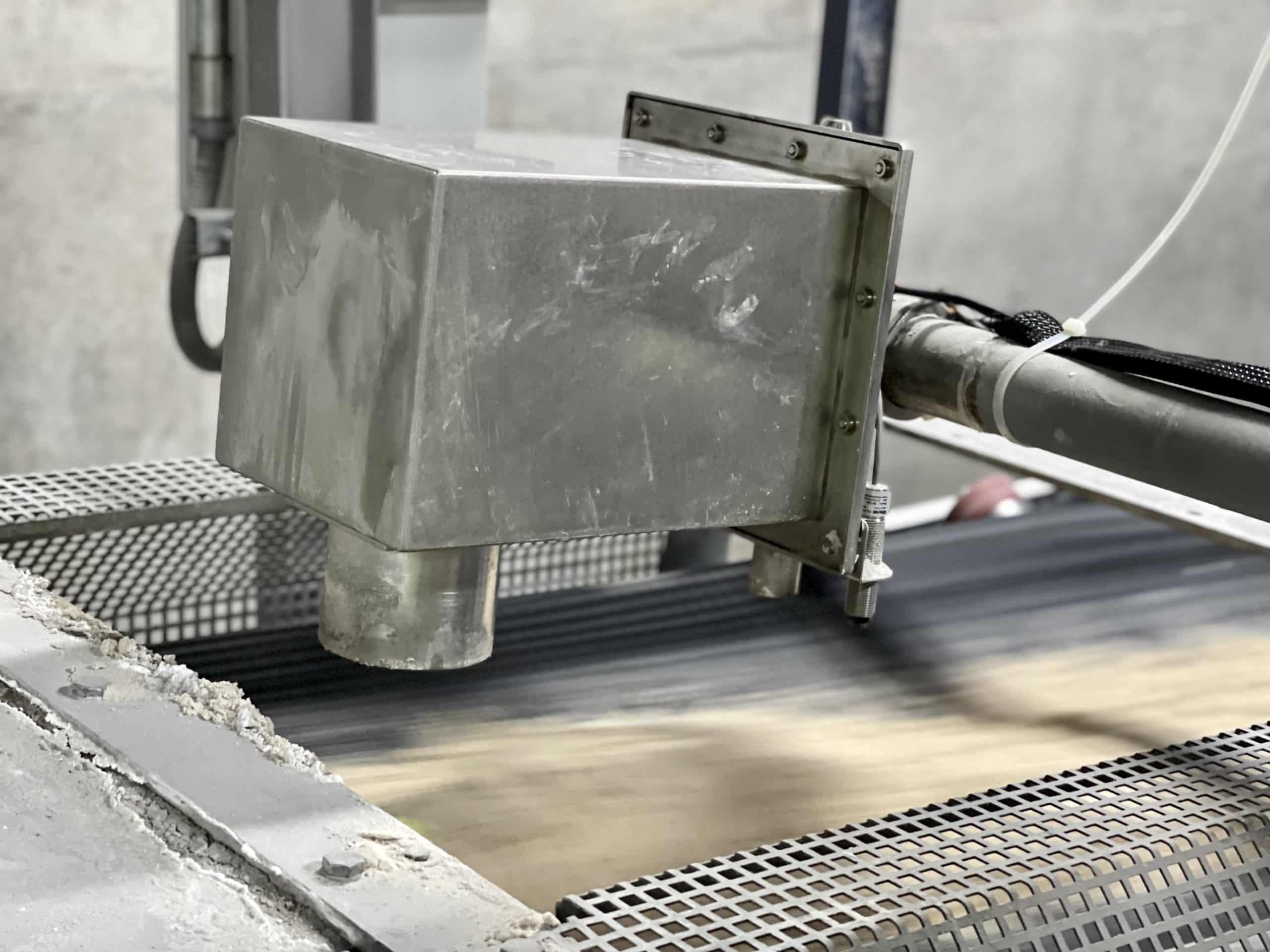 With continuous moisture meter readings from MoistTech's technology, manufacturers can determine when the process has achieved its target moisture range.
Additionally, evaluating chemical moisture content throughout the process supplies manufacturers with savings in energy and fuel, in addition to less product loss. Continuous NIR moisture control sensors allow manufacturers to check moisture levels in real-time, which they can in turn use to specifically regulate their dryers to maximize the manufacturing process with minimal energy demands. 
Realizing that many chemical processing companies use multiple primary reference measurements, either in-house or outsourced, MoistTech's NIR moisture sensors are easy to set up and use, providing instant and precise moisture measurements due to no constituent losses in handling. Additionally, instant measurements provide manufacturers with savings in analysis costs, delivery times, and shipping costs. 
As the producer of the best moisture meters and technology, MoistTech is very experienced with the requirements of the chemical production process. Our chemical moisture sensor calibrations, measurement wavelengths, algorithms, and sensor optical requirements are pre-set at the factory. On moisture analysis involving dried chemicals, accuracies can be expected to be +/-0.05%.  The outputs can be adjusted to optimize PLC or recording requirements. For additional information or to discuss your application, please contact our headquarters.
MoistTech Sensor Advantages
Lower Energy Costs & Less Waste
Less Downtime & Start-Up Time
Non-Contact, Instant Measurements
Contact Us Today to Assess Your Application: