With how difficult it can be to control moisture levels, sand processing is a challenge. Too much moisture causes clumping and inconsistencies while too little creates excess dust or out-of-spec product, which puts strains on cost with wasted energy. At MoistTech Corp, we have the solution for accurate moisture content measurement in sand — our IR-3000 series of online moisture sensors.
High-Tech Moisture Sensor Solutions
Here at MoistTech, we have developed a series of high-tech sensors to detect moisture in a variety of materials, including sand. We utilize near-infrared (NIR) technology for a non-contact solution to moisture content readings. NIR is insensitive to material variations, such as particle size or color, and they provide an accurate, continuous reading.
About Installation
Our online IR-3000 sensors can be installed into any hopper, silo, material line, and more. The moisture results are conveniently displayed on an external display or PC.
Enhanced Product Quality
Ensure your product is safe to consume and free of defects by getting accurate readings of the moisture, protein, and fat/oil. Tracking the amount of these contents throughout the manufacturing process will help save you money by avoiding the need to scrap or rework defective products.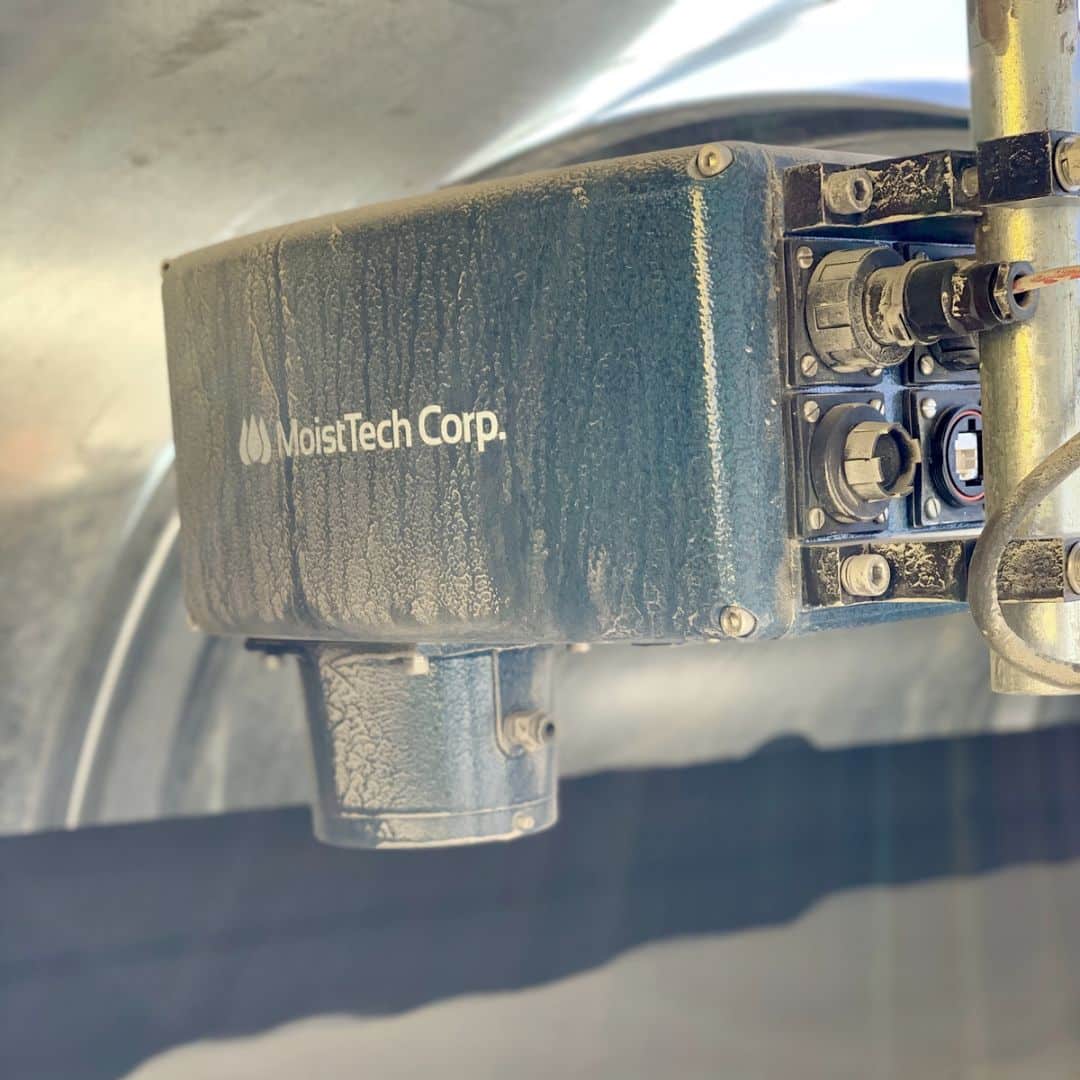 Why Choose MoistTech's IR-3000 Sensors?
We provide the ideal moisture control system that accurately detects moisture levels, is easily maintained, and is able to withstand even the harshest of manufacturing conditions. Our IR-3000 series of sensors are also specifically designed to be unaffected by the environment.
If you are interested in installing online IR-3000 sensors to measure the moisture content of sand in your production, contact us at MoistTech Corp today.