The waste and recycling industry continues to be an ever growing popularity trend that continues to catch on around the world. The UK is home to the RWM show each year, showcasing the cutting edge ideas on keeping our planet greener and how waste can be recycled into a multitude of uses. Sept 11-12 in Birmingham, UK MoistTech Corp will feature their state-of-the-art IR3000 series sensors specifically designed for moisture measurement and control.
The waste and recycling industry encompasses numerous applications including hog fuel, waste fiber, wood chips, pellets, saw dust, shavings, forest waste, biomass and more. Moisture measurement and control plays an important role in each application as it can severely effect the outcome of the finished product, impact the energy costs and wasted product levels, create out of spec products and much more. MoistTech manufactures a state-of-the-art NIR sensor capable of detecting moisture in a range from 0-99% with +/-0.01% accuracy and repeatability. Continuous reliable readings displayed and monitored allows for 100% product inspection. The IR3000 series is a no drift system and has a one-time calibration performed by MoistTech, and is set up for immediate use and results. Customers report 400-600% process improvement and ROI on their investment within weeks if not days.
Moisture Measurement and Control Can Result In:
High Quality Product Through Instant Accurate Moisture Control
Reduced Energy Costs
Improved Dryer Control
Increased Productivity
Highest Performance Operation
Reduce Downtime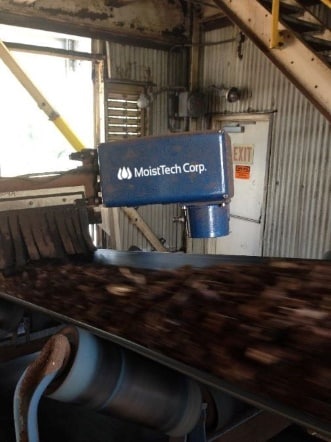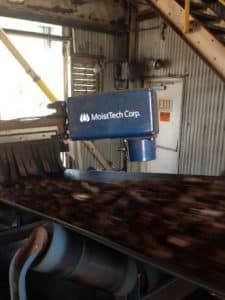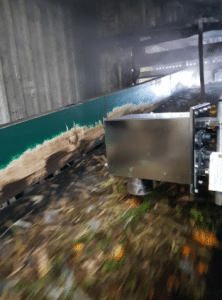 MoistTech Corp. has over 40 years of experience in the moisture measurement and control industry with thousands of applications installed. Instant, non-contact measurements in the harshest of environments with unsurpassed performance, stability, maintainability and cost of ownership, the IR3000 series sensor is the world leader in moisture control.
See our most popular Bionergy applications here and our various sensor models offered to best suit your needs. If you have questions about your specific application please call or email us – +1 941.727.1800 or info@moisttech.com
Learn more about RWM here