Manufacturers Can Achieve Optimal Processing with Improved Implementations
Optimal processing comes with a number of factors including raw material blends, line efficiency, proper monitoring controls, relaible line personnel and continuously implementing improvements to streamline efficiency.
Moisture detection can be a crucial part of the improved implementations, creating an instant connection to the quality and control aspect of the finished product. Immediatly detect and control the moisture content from raw materials, to blending and processing to final production instantly with one device, eliminating downtime and waste.
How are you currently measuring moisture on the line? Lab testing is time consuming and allows for out of spec product while you wait for results. Implement an on-line system to your line and have a moisture control device mounted directly to the line, providing immediate, accurate results.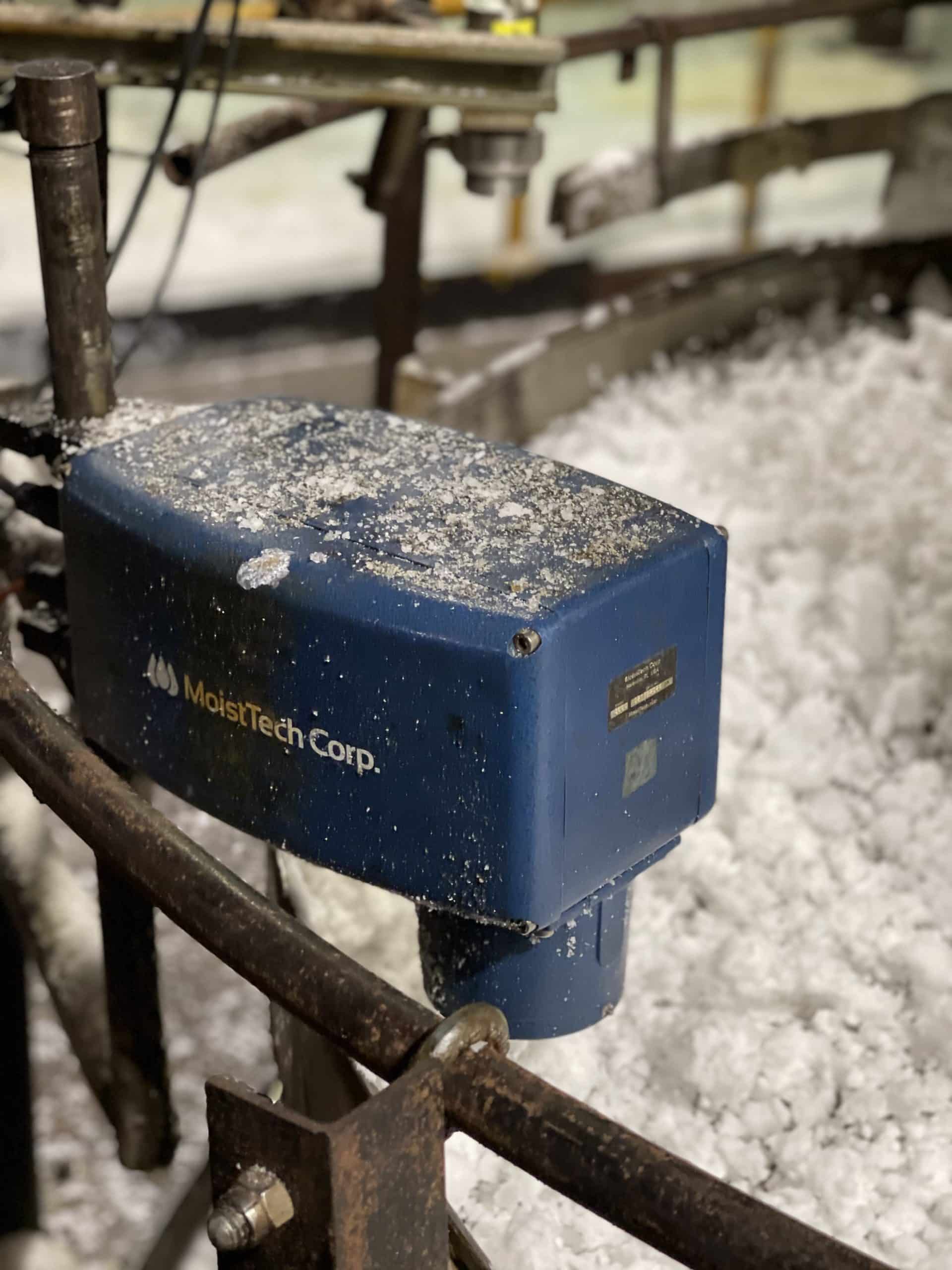 Green Technology.
MoistTech seeks to retain the efficiency aspect of not only what they provide to their customers but also how their equipment operates. The components used to create the top of the line sensor are made with savings in mind:
they use less energy than other sensors on the market

parts are made to last well over 10 years

MoistTech implements improvements to the equipment as technology advances

sensor equipment can pay for itself in 30 days or less
Moisture monitoring and control is not only crucial to the quality of the final product but also to the overall process. Excess or little moisture can create issues with other pieces of equipment, create dust, and even present a potential for fire risk.
Implement a maintenance free, accurate and reliable way to ensure moisture measurement and control on the processing line. Essential technology can increase plant efficiency and increase product quality immediately. Check out some of our testimonials!
Always innovating, MoistTech has been responsible for some of the industry's most advanced technological developments over the years.