MoistTech has been family owned for over 45 years and continues to serve customers based off the ability to evolve with advancements in technology and the customers individual needs. With MoistTech, customers are more than just a sensor – they are the backbone of the company and meeting their production needs in moisture control is our passion.
Have you ever gotten so used to a product and how well it works for you only to then find out the company has been sold and the product you once had just isn't the same? Unlike our competitors, that won't happen with MoistTech – we pride ourselves on directly serving our customers and continuing and lasting relationship.
What Sets Us Apart?
Stability – with over 45 years of experience with near-infrared moisture sensors, MoistTech has a proven track record of success and quality performance. Supplying moisture control to numerous industries, MoistTech equipment withstands the test of time and continues to be backwards compatible to service all of the customer base.
Approach – MoistTech's approach to business is standalone. We offer the customer one on one support regarding their application, production process and solutions that will best fit their needs. Completely transparent, we offer lab testing of the customer's specific product ahead of time to pinpoint accuracy levels to ensure a successful install.
Customer Friendly – MoistTech is always available to address questions, concerns or troubleshooting needs to all customers to ensure downtime is kept to an absolute minimum. All customers are put in touch with a dedicated sales representative trained on the sensor and provided with direct contact information for streamlined help.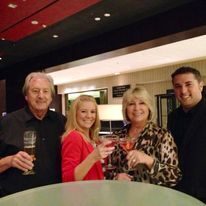 MoistTech's NIR Moisture Sensors:
MoistTech manufactures the diamond standard in moisture measurement and control sensors for both use directly on the production line and for laboratory use. This allows our equipment to be a staple for a wide range of sectors and disciplines, including adhesives, biomass, chemicals, coatings, food, forest products, minerals, renewable energy, textiles and wood products. Unsurpassed in performance, stability, reliability, and cost of ownership, the MoistTech series of moisture analysis sensors can increase both the quality and efficiency of the manufacturing process.
Designed to provide accuracy and repeatability, the MoistTech technology is a ratio-based measurement with prime beam; this eliminates sensitivity due to distance, improves stability and accuracy. The technology captures hundreds of detailed, accurate measurements per second, providing the ability to pre-set the measurement rate to match the production rate is available on the technology and because there are no routine re-calibrations, this technology is low to zero maintenance which makes it an ideal solution for the manufacturing process.
Insensitive to material variations such as particle size, material height & color, MoistTech's moisture sensors provide continuous, reliable readings with zero maintenance and a one-time calibration with a non-drift optical design allowing operational personnel to confidently make immediate process adjustments based on real-time measurements. 
Discover the Effect of NIR Moisture Control
If you'd like to learn more about how MoistTech can help with moisture measurement in sugar production, contact us today. We'd be happy to discuss our products and technologies with you and answer any questions you may have.