The International Battery Seminar provides MoistTech a platform to highlight the importance of battery paste moisture and micro-porous film measurement.
Due to the COVID-19 virus, the Battery Seminar 2020 has been moved to March 2021
With an already extensive trade show reach, MoistTech has added one more: The International Battery Seminar & Exhibit will take place March 9 – 11 2021 in Orlando, FL. Battery paste moisture and coating measurements are our specialty! Join more than 1,000 battery technologists, representing some of the most successful and famous brands in the world – like Apple, Amazon, BASF, Black & Decker, BMW, Bosch, Bose, Boston Scientific, BYD, Dell, DuPont, Duracell, Facebook, Fiat Chrysler, Fitbit, Garmin, General Motors, Google, Hitachi, Honda, Intel, John Deere, LG, Mercedes-Benz, Medtronic, Microsoft, Motorola, NEC, Nike, Nissan Motor Company, Panasonic, Philips, Qualcomm, Rayovac, Samsung, SharkNinja, Texas Instruments, Toshiba, Toyota, Virgin, Volkswagen, Volvo, and hundreds more – will convene next month in Orlando for the 37th Annual International Battery Seminar & Exhibit.
The measurement of moisture and coatings in the battery production industry is a crucial step in developing the final product.
The International Battery Seminar & Exhibit has established itself as the premier event showcasing the state of the art of worldwide energy storage technology developments for consumer, automotive, military, and industrial applications. Key thought leaders will assemble to not only provide broad perspectives, but also informed insights into significant advances in materials, product development, manufacturing, and application for all battery systems and enabling technologies. As the longest-running annual battery industry event in the world, this meeting has always been the preferred venue to announce significant developments, new products, and showcase the most advanced battery technology.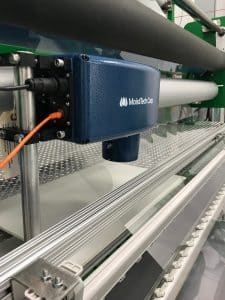 Join us this summer in Orlando to see how moisture and coating measurement and control can greatly effect the quality and efficiency of the end products.
Learn more about the show: https://www.internationalbatteryseminar.com/
Moisture Content in Lithium-Ion Batteries (LIB) / Battery Paste Moisture